Gimhongsok Participates in Group Exhibition Space Life at the Ilmin Museum of Art | KUKJE GALLERY
Gimhongsok Participates in Group Exhibition Space Life at the Ilmin Museum of Art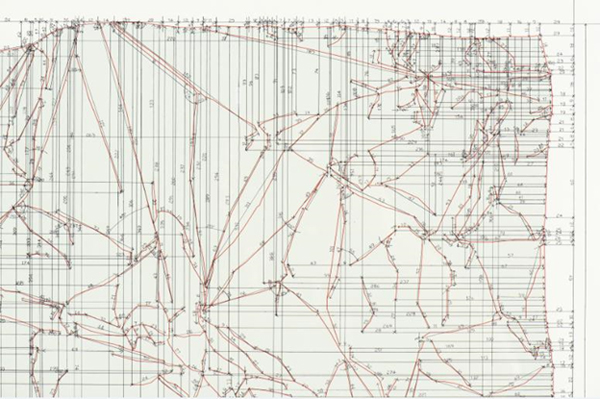 김홍석, 불가능을 위한 정교한 도면(세부), pen on paper, 2013
Artist: Gimhongsok (김홍석)
Exhibition Title: Space Life
Exhibition Dates: Feb 6 – May 17, 2015
Exhibition Venue: Ilmin Museum of Art (일민미술관, 서울)
Participating Artists: NASA Images, Gimhongsok (김홍석), Nayoungim+Gregory Maass (김나영+그레고리 마스), Sanggil Kim (김상길), Jiwon Kim (김지원), Parc Rahm (박아람), Jaeho Jung (정재호), Jo Choon-Man (조춘만)
Website:
www.ilmin.org/exhibitions/current/#
Gimhongsok is participating in the group exhibition
"Space Life – NASA Archive Image",
the first exhibition of the year at Ilmin Museum of Art. Organized by Young June Lee, the exhibition explores how humans have adapted and got used to the new findings about the space due to our innonvative technologies and new findings. It presents a total of 107 works, including 30 works by 7 contemporary artist teams and 77 selected photos from the NASA collection. Gimhongsok presents his recent works including
Elaborate Diagrams for Intended Impossible Completeness
(2013).
김홍석, 일민미술관서 <우주생활> 그룹전 참여
김홍석은 일민미술관의 2015년 첫 전시 <우주생활 – NASA 기록 이미지들>에 참여한다. 기계비평가 이영준 교수의 기획으로 열리는 이 전시는 우주적 질서에 인류가 적응해나가는 과정을 되짚어 보는 취지로 미항공우주국(NASA)에서 공개한 우주 관련 이미지 77점을 포함한 참여 작가 및 작가 그룹 총 7팀의 작품 30점 등 107점이 전시되는 국내 최초의 대형 우주-이미지 전시다. 김홍석은 그의 주요작품 중 하나인 평면 작품 <불가능을 위한 정교한 도면>(2013)을 선보인다.