양혜규 작가 영국 모던 아트 옥스포드 개인전 | KUKJE GALLERY
전시제목: 무용 선생 Teacher of Dance
전시작가: 양혜규 Haegue Yang (Korean, 1971-)
전시장소: 모던 아트 옥스포드, 영국 Modern Art Oxford, UK
전시기간: 2011년 6월 11일 ? 9월 4일
개관시간: 화-수 10 am – 5 pm, 목-토 10 am – 7pm(갤러리), 일요일12시(정오) – 5pm, 월요일 휴관
웹사이트: www.modernartoxford.org.uk
전시문의: 전민경 02)3210-9885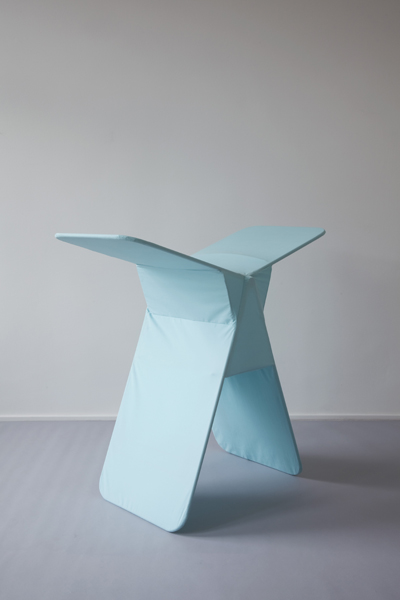 양혜규
<비-접힐 수 없는 것들-하늘색> 2010
빨랫대, 천 123 x 130 x 55 cm
Courtesy of Galerie Wien Lukatsch, Berlin
사진: Nick Ash
전시소개
서울과 독일 베를린을 중심으로 활동하는 미술가 양혜규의 영국 첫 대규모 개인전 <무용 선생Teacher of Dance>이 영국 모던 아트 옥스포드Modern Art Oxford에서 열린다. 작가는 다채롭고 공감각적인 설치 작품들과 함께 일련의 조각 작품들을 소개하며, 공적인 영역과 사적인 영역이 넘나드는 공간을 창출한다. 영적 진리와 지식을 추구해온 20세기 사상가 조르주 이바노비치 구르디예프G. I. Gurdieff를 참조한 전시 제목, <무용 선생>은 작가의 작업이 형성되는 과정에서 당시 관심의 대상이 되었던 움직임(movements)에서 비롯된 것이다.
이전 주요작과 함께 미술관 2층에 위치한 주요전시장 중 하나인 파이퍼 전시관을 위해 고안된 블라인드 설치 신작을 선보인다. 지난 6년간 꾸준히 발전시켜 온 블라인드 설치작 가운데서도 눈높이를 강조하는 이전까지의 경향을 벗어나 의식적으로 탈피하는 위치 변화를 꾀한다.
작가의 작업 방식은 지난 20여 년 간의 활동에서 다양한 매체와 장르를 통하여 드러났으며, 특히 독립적인 개체의 작업이 군집으로 구성되는 작업에 범주에 포함되는 등, 각 작업들이 서로 내용과 작업 배경상 긴밀히 연결되는 특징이 있다. 미술관 본관에는 다양한 색채와 직조로 구성된 조각 연작 <비-접힐 수 없는 것들Non-Ind?pliables> (2006/2009-11)이 설치된다. 이 연작은 살림을 위해 접이식 형태로 고안된 빨래건조대를 천과 뜨개질로 감싸서 인상적인 형태로 영구히 고정시킨 작업이다. 이외에도 <등대Light House>(2008-), <만토이펠 가 112번지Manteuffelstrasse 112> (2010-2011),<통조림 코지Can Cosies>(2010-) 등의 연작이 함께 소개된다.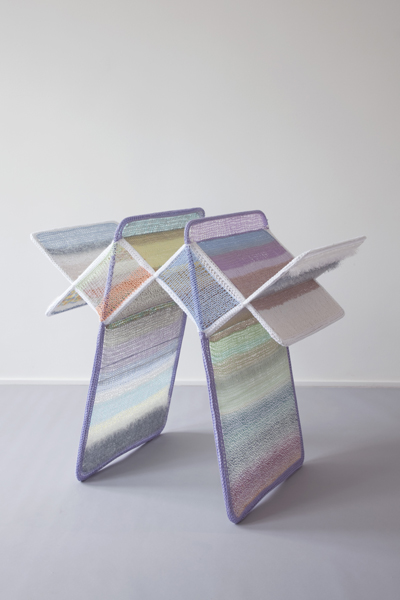 양혜규
<비-접힐 수 없는 것들-파스텔>, 2010
빨래건조대, 털실 100 x 150 x 66 cm
Gregorio and Valeria Napoleone Collection, London
사진: Nick Ash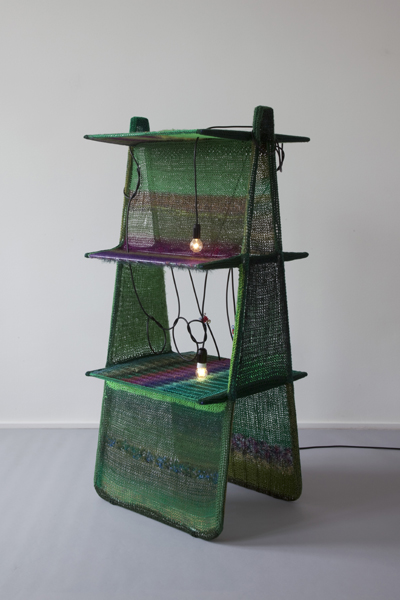 양혜규
<비-접힐 수 없는 것들, 녹색 탑>, 2010
빨래건조대, 털실, 전구, 전선, 150 x 66 x 61 cm
Courtesy of Galerie Wien Lukatsch, Berlin
사진: Nick Ash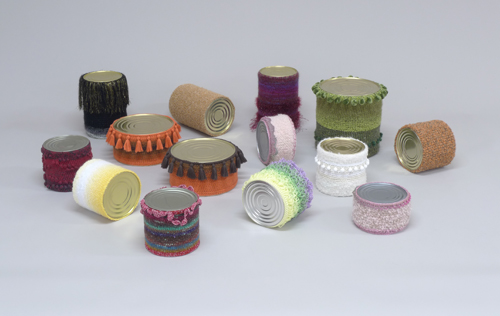 양혜규
<통조림 코지: Brechbohnen 400g>, 2011
뜨개질로 감싼 통조림 연작, 다양한 통조림, 털실, 가변크기
사진: 작가제공, 사진: Nicolas Pelzer
Exhibition Information
Artist: Haegue Yang (Korean, 1971-)
Title: Teacher of Dance
Duration: June 11 – September 4, 2011
Place: Modern Art Oxford, UK
Opening hours: Tuesday – Wednesday 10am – 5pm, Thursday-Saturday 10am – 10pm (galleries close at 7pm), Sunday 12pm ? 5pm
Website: www.modernartoxford.org.uk
Contact: Zoe Chun 02)3210-9885
Exhibition Introduction
Modern Art Oxford presents Teacher of Dance, the first major UK exhibition of the Seoul- and Berlin-based artist Haegue Yang. Yang has developed a distinctive practice of colourful and sensorial installations and sculptures that occupy the spaces where public and private meet. Predominantly using domestic materials, Yang discloses narratives, individual portraits and her own sentiments, reflecting the balance of research and intuitive enquiry that underlies her practice.
The exhibition, whose title references the spiritualist thinker and teacher G. I. Gurdjieff, is guided by an interest in movement and the role it plays in the formation and experience of Yang's work. It includes not only major past works but also newly conceived pieces. Yang has been commissioned to create a new Venetian blind installation, which, in a departure from previous works, visitors can move underneath and within. Alongside, work in a variety of media from the past decade is exhibited, including the series Light House (ongoing since 2008), intricately folded cardboard sculptures fashioned from light bulb boxes, and Non-Ind pliables (Non-Unfoldables), 2006 – 11, drying racks wrapped in vibrantly coloured fabric and knitted material, which transform a functional and intrinsically foldable household item into a figurative yet fixed sculpture.
To coincide with the exhibition, Modern Art Oxford will produce a fully illustrated catalogue in collaboration with the Aspen Art Museum, Colorado, focusing on Yang's exhibitions at the two institutions. It contains two major essays by Professor Julian Stallabrass, Reader at the Courtauld Institute, and Professor Anne Wagner, The Henry Moore Foundation Research Curator at Tate. The catalogue also contains a text by Heidi Zuckerman Jacobson, Director and Chief Curator, Aspen Art Museum, and an interview with Haegue Yang by Emily Smith, Curator, Modern Art Oxford, and a biographical text by Katharina Schwerendt. The book has been developed in a close collaboration between the designer Manuel Raeder and Haegue Yang.
The Source of the Contents. Modern Art Oxford, UK