양혜규 작가, abc Art Berlin Contemporary 그룹전 참여 | KUKJE GALLERY
양혜규 작가, abc Art Berlin Contemporary 그룹전 참여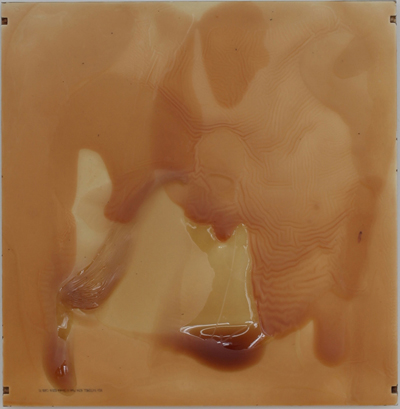 Gravity Mono
2011
Ikea Cupboard Lacquer painting, wood varnish on wooden panel
전시명: about painting
전시기관: abc art berlin contemporary
(주소: Station-Berlin, Luckenwalder Strasse 4-6, 10963 Berlin)
전시기간: 2011년 9월7일 – 9월11일(9월7일:6pm?9pm / 9월8일 – 10일:12pm – 9pm / 9월11일:12pm – 7pm)
웹사이트: http://www.artberlincontemporary.com
문의: 전민경 02) 3210 9885
전시개요: 국제갤러리 전속작가인 양혜규는 지난 9월 7일부터 11일까지 독일의 abc art berlin contemporary의 그룹전 about painting 에 참가한다. 이번 전시는 페인팅 곧 평면을 기반으로 한 작품들이 선보여졌다. 예를 들면 종이, 캔버스뿐 아니라 비디오, 사진, 조각 등의 다변화된 매체로 보여주는 현대미술의 "페인팅"에 대해 조망하였다. 이번 전시에 참가한 작가들은 전(前) 미술협회 회장이었던 Rita Kersting와 2010 abc 의 큐레이터였던 Marc Glöde 에 의해 선정되었다. abc art berlin contemporary는 2007년에 설립되어 독립적이고 실험적인 전시 공간으로서, 기존전시형식을 넘어선 프로젝트형식의 역할을 겸하고 있다. 설립 이후, 국제적인 활동을 기반으로 하는 작가 및 작품활동 장려하고있다.
From 07- 11 September 2011 abc art berlin contemporary will address the topic of painting. 'about painting' will survey contemporary painting practices, presenting not only works on paper or canvas, but also videos, photographs and sculptures that deal with the classical medium. The participating artists were selected under the curatorial guidance of Rita Kersting, (former director of the Kunstverein für die Rheinlande und Westfalen), who, together with Marc Glöde (film theorist and the curator of abc 2010) designed the exhibition's spatial setting and presentation.
abc art berlin contemporary was founded four years ago as a new independent, hybrid exhibition format, between curated show and gallery event. The initiators, a group of Berlin galleries, have succeeded in establishing the exhibition as an important date in the international art calendar.
Contact: Zoe Chun +82 2 3210 9885