Kimsooja and Koo Bohnchang Participate in Group Exhibition Blooming at the Junction at the Korean Cultural Center Hong Kong | KUKJE GALLERY
Kimsooja and Koo Bohnchang Participate in Group Exhibition Blooming at the Junction at the Korean Cultural Center Hong Kong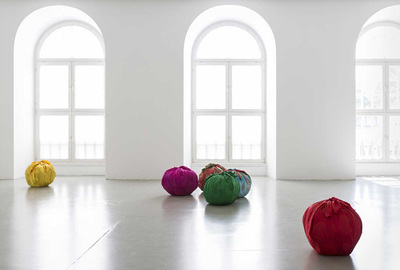 Artists: Kimsooja (김수자), Koo Bohnchang (구본창)
Exhibition Title: Blooming at the Junction (接點開花)
Exhibition Dates: Jan 25 – Mar 31, 2018
Exhibition Venue: Korean Cultural Center Hong Kong (주홍콩한국문화원)
Website:
www.festivekorea.com/en/programmes/
Kimsooja and Koo Bohnchang are featured in a group exhibition titled
Blooming at the Junction
from January 25 to March 31, 2018, at the Korean Cultural Center Hong Kong (hereafter KCCHK). The KCCHK opened its doors in winter of 2017 as the 32nd Korean Cultural Center outpost; the platform will spearhead activities that promote cultural exchange between Korea and Hong Kong. This exhibition introduces over 31 works of art by 19 Korean artists whose practices emerge from discrete movements of modern and contemporary art history from the 1970s to the present, including Dansaekhwa, the Korean avant-garde, and media art. Koo Bohnchang will showcase three photographs from his
B&W vessels
series.
김수자, 구본창, 주홍콩한국문화원에서 《接點開花 (접점개화)》 전 참가
김수자와 구본창은 주홍콩한국문화원에서 열리는 《接點開花 (접점개화)》 전에 참가한다. 2017년 겨울 전세계 32번째로 개관한 주홍콩한국문화원은 한국과 홍콩의 문화 교류를 위한 플랫폼으로서 활발한 활동을 전개해나갈 것이다. 1월 25일부터 3월 31일까지 개최되는 이번 전시에는 19명 작가들의 단색화를 비롯한 아방가르드 미술, 미디어 아트 등 1970년부터 현재에 이르는 다양한 한국 근대미술 작품들 31여점이 소개되어 한국 미술의 저변을 보여줄 예정이다. 구본창은 <B&W vessels>시리즈 3점을 출품한다.
[Source from Festival Korea website]