Kim Yong-Ik, Subject of Solo Exhibition untitled utopias at Cahiers d'Art, Paris | KUKJE GALLERY
Kim Yong-Ik, Subject of Solo Exhibition untitled utopias at Cahiers d'Art, Paris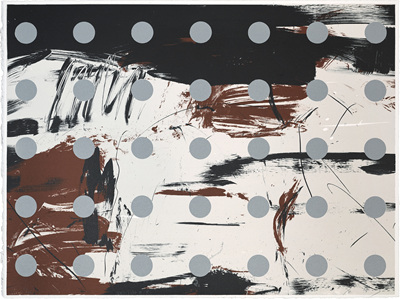 Untitled, 2018. Print 60 x 80cm. Thomas Lannes, Paris, courtesy Cahiers d'Art.
Artist: Kim Yong-Ik(김용익)
Exhibition Title: untitled utopias
Exhibition Dates: Apr 11 - Sep 1, 2018
Exhibition Venue: Cahiers d'Art Paris, France
Website:
www.cahiersdart.com/news/2018/march-2018/kim-yong-ik-untitled-utopias
Kim Yong-Ik is featured in a solo exhibition titled
untitled utopias
at the Cahiers d'Art gallery in Paris, France, from April 12 through September 1, 2018. The artist's solo exhibition in France, Kim showcases three series of new prints produced in February 2018 in collaboration with the Cahiers d'Art publishing house. According to Kim Yong-Ik, we have entered an era of collection, deconstruction, and compilation; an age where editing is a required process for art-making. In place of creating new works, the artist presents a clear reframing of his practices by reappropriating and reinterpreting past ideas. In conjunction with the exhibition, Cahiers d'Art will publish a monograph in fall of 2018 that examines Kim Yong-Ik's four-decade career.
김용익, 파리 Cahiers d'Art에서 개인전 《untitled utopias》 개최

김용익은 2018년 4월 12일부터 9월 1일까지 프랑스 파리에 위치한 까예 다르(Cahiers d'Art) 갤러리에서 개최되는 개인전 《untitled utopias》를 통해 지난 2월 파리의 유서 깊은 판화 공방에서 제작된 일련의 판화 연작을 선보일 예정이다. 김용익 작가에 의하면, 우리는 더 이상 새로운 창작이 불가능한 시대에 살고 있으며, 수집, 해체, 재배치만이 가능한 시대에 접어들었다. 작가는 새로운 작품을 만드는 대신, 과거의 아이디어를 재전유하고 재해석하는 작품들을 선보인다. 올해 하반기에는 까예 다르 출판사와 작가의 40년 화업을 시대별로 나누어 조망하는 도록 발간을 앞두고 있다.

[Source from Centre de Création Contemporaine Olivier Debré press release]